Intelligent-Visible-Identity-Governance.jpg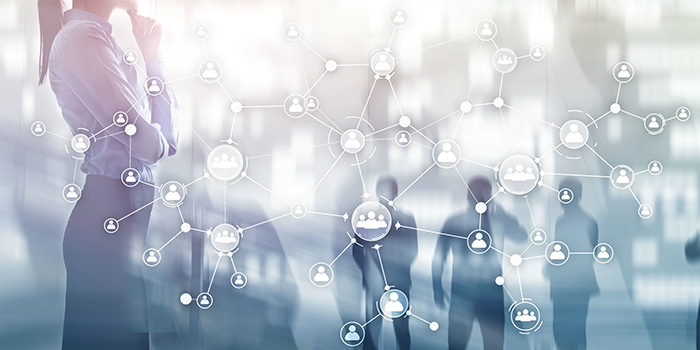 Let's face it. Regardless of the Identity Governance and Administration solution you use for provisioning and access reviews, you are most likely relying on what is fundamentally a web version of spreadsheets or lists of entitlements in a web portal for role design and access certifications. Just basic lists of who has access—or should have access—to what. Role-based access may seem far too challenging or out of reach for your organization. So how do you go from this extremely manual, error-prone, and list-based process to a more strategic, effective, and streamlined approach? 
Identity Governance with an Intelligent, Visual-First Approach
Optimizing identity governance in your organization requires intelligent and visible identity governance across all of your environments. What does this mean exactly? It means leveraging a visual-first approach for the creation and management of roles and access reviews, combined with intelligence-enabled context, to simplify your identity governance and administration processes. It means using an industry-leading role designing tool with a graphical matrix display to group like-access privileges together, so you can better understand the access that individuals have in common and what outliers might be present. And it means adopting an easy-to-use, easy-to-understand access review method that enhances access certification accuracy by providing context and guidance so that users can better understand what they are reviewing—instead of feeling they need to 'rubber stamp' as a default action for fear of removing access that a user truly needs.
With the Core Visual Identity Suite, you can assign privileges and certifications in a whole new way. Our leading-edge user interface enables administrators, managers, and users to make informed decisions and quickly see common user entitlements, identify outliers, and ensure the right people have the right access to the right systems at the right time. Visual Identity Suite is offered in a cloud delivery model, works with any Identity Governance and Administration solution, and features the following two solution modules:
Core Role Designer-600.png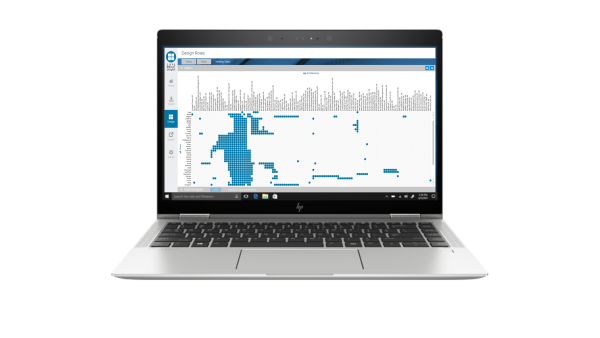 1) Core Role Designer: A modern way of building roles. With Core Role Designer, it is easy to see patterns of access that should define roles by examining the clusters of access across individual users. Common access clusters establish a clearly defined role.
2) Core Certify: Deliver a visual-first approach by automatically clustering like-access together to simplify the access review and certification process. As part of this cloud-delivered suite, managers can now simultaneously accept or reject clusters of access for multiple users with just a few clicks, saving time, increasing accuracy, and reducing certification fatigue.
 
The Impact of an Intelligent and Visual-First Approach
Now that you know what intelligent and visible identity governance looks like, here are three ways an intelligent and visual-first approach is a total game changer for organizations today:
1) An Intelligent, Visual-First Approach Significantly Reduces Identity-Related Risks
Organizations that apply access intelligence and incorporate a visual-first approach to access governance, role management, and access reviews are able to decrease identity-related risks across the business, enhance their security posture, and more effectively safeguard critical data, systems, and assets. As companies grow and change, an intelligent IGA solution enables organizations to decrease access risks and bolster organizational security by focusing on role definitions and role assignments rather than on individual accounts. In addition, the system continually learns how your access environment is evolving and can automatically suggest changes to role definitions to reduce role-overlap, avoid over-provisioning, and incorporate new access so your role definitions keep pace with the evolving access requirements of your users.
2) An Intelligent, Visual-First Approach Simplifies Identity Governance Processes
Leveraging an intelligent, visual-first IGA solution enables organizations to do more with less. Many security teams today are understaffed, but are still being asked to increase their responsibilities. A visual-first approach to identity governance that relies on intelligent-enabled context for role-based access and access certification saves time and streamlines the entire identity governance process. Conversely, reviewing endless rows of entitlements, whether in a spreadsheet or in a web portal, without the necessary context to create accurate roles or certify access is overwhelming and unnecessarily complicated. This cumbersome process often leads to rubber stamping, which causes security risks. Remember, intelligently streamlining identity governance processes goes hand-in-hand with increasing the security posture of your organization.
3) An Intelligent, Visual-First Approach Ensures Ongoing Regulatory Compliance
Staying compliant with industry regulations—from GDPR, HIPAA, and SOX to the Payment Card Industry Data Security Standard (PCI-DSS), and many others—and then managing ongoing auditing, compliance reviews, and reporting is an intensive process that takes considerable time and effort within organizations today. But companies that view regulatory compliance through the lens of an intelligent IGA solution enable users to leverage a highly visual-first approach, empowering them to view privileges and access certifications through a user-friendly, graphical interface that minimizes the risk of errors. An intelligent compliance program also allows for frequent and continuous access reviews to take place with increased accuracy, in order to meet ever-increasing auditor demands without engaging numerous resources from the organization.
 
See Intelligent and Visible Identity Governance in Action
This year, Core Security is thrilled to be a featured exhibitor at the Gartner Identity & Access Management Summit. While at the Gartner IAM Summit, we will share insights and showcase our leading portfolio of intelligent and visible identity governance across all business environments. We will demonstrate how your organization can streamline access governance, role management, and access reviews, safeguard critical data and assets, decrease identity related risks, boost efficiencies, and ensure ongoing regulatory compliance.
We'd love to connect during the Gartner IAM Summit. Stop by booth #132 and find out how Core Security can empower you to do more with less in your organization. And don't miss our speaking session Finally! An Intelligent Approach to Access Governance, Role Management, and Access Reviews on Tuesday, December 10 at 6:00 p.m. in Theater 2 of the Exhibit Showcase, Octavius Ballroom. Because if you're like most companies, you're frustrated with manual, list-based approaches to role design and access certifications. So join us to see how an intelligence-enabled, visual-first approach to the creation and management of roles and access reviews simplifies processes and enhances security.
 
Let's Connect at the Gartner Identity & Access Management Summit.
 Reserve your exclusive one-on-one consultation with our experts onsite. Just let us know when you are available and we'll set up a private meeting to discuss how we can help solve your most pressing identity governance challenges.