Purchase Core Impact Pro
Request a penetration testing software quote
The Core Impact Pro plan is ideal for those with robust IT environments looking to broaden their penetration testing program past purely network engagements. Extend your reach without having to add complexity using a single, centralized solution.
Core Impact Pro includes limited features of the solution and enables your security professionals to:
Evaluate Your Environment: Exploit security weaknesses within your infrastructure, as well as the wireless networks to which you connect.
Assess Your Users: Simulate a phishing campaign to find out who is vulnerable to social engineering attacks. 
Retest After Remediation: Efficiently retest the network and compare with the original results to confirm if issues have been sufficiently fixed.
Take the Next Step
If you want to enhance your penetration testing efforts while maintaining efficiency and consistency, Core Impact Pro is right for you.
A one year license of Core Impact Pro is $12,000. Core Impact can also be bundled with our advanced adversary simulation tool, Cobalt Strike, for $15,000. To request a formal pricing quote, simply complete the form. If you're interested in comparing the Pro plan to our Basic and Enterprise plans, refer to the pricing page.
Image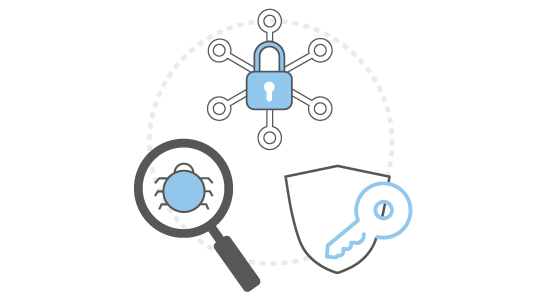 Text
What's Included in Core Impact Pro?
Network Testing
Target internal information systems and evaluate them for known exploits.
Client Side Testing
Test the strength of your users with social engineering attacks, using phishing emails to gain access to applications on an employee workstation.
Rapid Penetration Tests
Use intuitive wizards for network information gathering, attack and penetration, privilege escalation, clean up, and more.
Test Modules
Tailor penetration tests to your environment by manually building different tasks, which can then be saved and reused.
Reporting
Generate automated reports for planning and prioritizing remediation efforts, as well as proving compliance for regulations like PCI DSS, GDPR, and HIPAA.
Unlimited IP Testing Scope
Get a comprehensive picture by testing as many IPs as you need.
Pivoting
Pivot locally from a compromised machine.
CloudCypher Access
Send hashes directly from Core Impact to Core Security's web based password cracking service.
Text
To see what other features different plans have to offer, refer to our pricing page.
---
Text
Why Choose Core Impact?
Core Impact is simple enough for your first test, but powerful enough for the rest. Whether you are looking to automate routine testing or simply validate remediation effectiveness, Core Impact can help you meet your penetration testing goals.
Left Column
Image
Use intuitive automation wizards to swiftly discover, test, and report.
Middle Column
Image
Explore a stable library of professionally written and validated exploits.
Right Column
Image
Centralize your pen testing toolkit—from information gathering to reporting.