Get Custom Pricing for Core Impact Enterprise
Request a penetration testing software quote
Core Impact Enterprise enables organizations of any size to conduct advanced penetration tests with ease, effectively exploiting security weaknesses before a threat actor does.
Core Impact Enterprise enables security professionals to:
Evaluate Your Environment: Exploit security weaknesses within your infrastructure, as well as the wireless networks to which you connect.
Test Your Users: Simulate a phishing campaign to find out who is vulnerable to social engineering attacks. 
Assess Your Web Applications: Target web pages and URLs to test for the OWASP Top 10 Web Application Security Risks.
Work Together: Teams can interact in the same session, securely sharing data with a common view of discovered and compromised network targets for optimal collaboration.
Take the Next Step
If you're looking for a comprehensive penetration testing solution that reduces complexity while enhancing the maturity of your vulnerability management program, Core Impact Enterprise is for you. It can also be bundled with our advanced adversary simulation tool, Cobalt Strike.
Complete the form for more information on pricing and licensing, as well as the opportunity to chat with our team of experts.
Image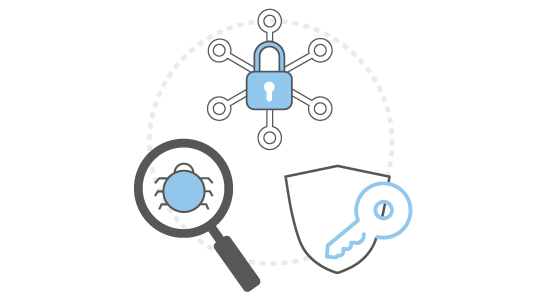 Text
What's Included In Core Impact Enterprise?
Network Testing
Target internal information systems and evaluate them for known exploits.
Client Side Testing
Test the strength of your users with social engineering attacks, using phishing emails to gain access to applications on an employee workstation.
Wifi/Mobile Testing
Evaluate the security of wireless networks using fake access points and run both client side and backend testing for mobile devices like iOS and Android.
Web Application Testing
Assess the vulnerability of web applications by testing attack types like SQL Injection, PHP Remote File Inclusion, Cross Site Scripting, and OS Command Injection.
Rapid Penetration Tests
Use intuitive wizards for network information gathering, attack and penetration, privilege escalation, clean up, and more.
Test Modules
Tailor penetration tests to your environment by manually building different tasks, which can then be saved and reused.
Reporting
Generate automated reports for planning and prioritizing remediation efforts, as well as proving compliance for regulations like PCI DSS, GDPR, and HIPAA.
Unlimited IP Testing Scope
Get a comprehensive picture by testing as many IPs as you need.
Pivoting
Pivot locally from a compromised machine.
Web Interface
Get added flexibility and convenience by working over HTTPS using the Core Impact WebUI.
CloudCypher Access
Send hashes directly from Core Impact to Core Security's web based password cracking service.
Teaming Capabilities
Collaborate on a single workspace with other users in a interactive session for sharing data and working together on testing tasks.
Text
---
Why Choose Core Impact?
Core Impact is simple enough for your first test, but powerful enough for the rest. Whether you are looking to automate routine testing or simply validate remediation effectiveness, Core Impact can help you meet your penetration testing goals.
Left Column
Image
Use accessible automations to optimize the use of your security resources.
Middle Column
Image
Browse a library of up-to-date exploits, written and  validated by experts.
Right Column
Image
Streamline your process by centralizing information gathering, testing, and reporting.