Access Assurance Suite
The leading integrated identity and access management solution delivering informed provisioning, continuous compliance, and actionable analytics
Text
As part of the Core Security Identity Governance and Administration portfolio of solutions, previously known as Courion, Access Assurance Suite is an intelligent identity and access management (IAM) software solution that enables organizations to deliver informed provisioning, meet ongoing regulatory compliance, and leverage actionable analytics for improved identity governance. Comprised of four industry-leading modules, our identity management software offers the most intelligent and efficient path to mitigating identity risk, and provides a complete solution for streamlining the provisioning process, reviewing access requests, managing compliance, and enforcing robust password management.
Image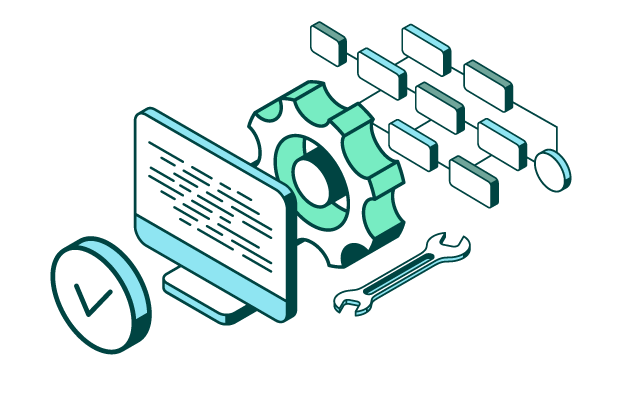 Key Benefits
Review access requests, easily provide approvals, and manage user privileges in a single portal

Save time by automating account creation and access assignment for any type of user
Identify and manage access rights for systems, applications, and data in a single interface
Eliminate spreadsheets as part of the access review process
Enforce robust password policies and empower users with self-service password resets
Strengthen compliance with corporate security policies, industry standards, and government regulations
Get up and running quickly with minimal services required
Instant Insight Into What's Going On In Your Business
Image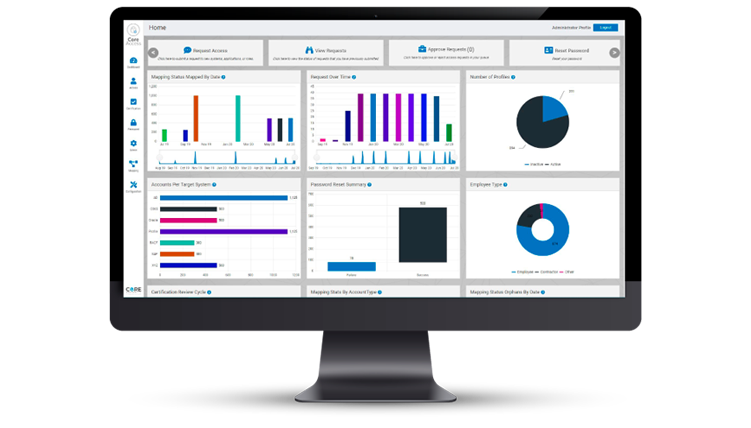 Within IGA, understanding operational value is key to success. So Access Assurance Suite offers a modern interface with intuitive dashboards that show at-a-glance metrics and KPIs. This ensures you can easily access your most important information—fast—and prioritizes visibility into what's going on in your business.
Access Assurance Suite also offers automated workflow configuration, streamlined data management, and built-in data collection to get you up and running in no time. And whether you have a hybrid environment or are fully on cloud, Access Assurance has enhanced deployment options to include private cloud deployments—making it easy to embrace and support your cloud strategy.
Text
Image

The Access Assurance Suite is a good choice for organizations that require a balanced approach to provisioning and access governance, with built in support for analytics.
Gartner Critical Capabilities for Identity Governance and Administration
See Access Assurance Suite in Action
Find out how the right identity management software solution can help you mitigate identity risk in your organization.