Core Provisioning
Automate the creation and management of user accounts and access rights to intelligently mitigate risk and meet ongoing compliance requirements
Text
Core Provisioning enables organizations to automate the creation and management of user accounts and access rights, saving time and ensuring regulatory compliance. As the back-end fulfillment engine for Core Access, Core Provisioning uses software connectors to create and manage user accounts based on policies and permissions established in Core Access and offers automated provisioning actions on hundreds of applications used across industries, organizations, and departments. Keep up with industry standards and best practices by accelerating the provisioning of users and the management of user access to corporate resources. Provision access with confidence from notifications of inappropriate access or Segregation of Duties (SoD) violations at the time of a provisioning requests.
Automating Account Provisioning and User Lifecycle Management
Text
Establishing an effective identity governance program means provisioning around the user lifecycle within the organization. This can start with the first relationship a user has with the organization as a job applicant or employee, and conclude with the user separating from the organization. In between these events are multiple changes and access requirements that must be closely managed. Automating provisioning around the user lifecycle enables employees to be productive on day one rather than waiting around for access. It also decreases reliance on IT resources, while improving security by reducing the risk that access will be borrowed and by decreasing the risk associated with manual provisioning and deprovisioning mistakes. 

What Does Core Provisioning Do?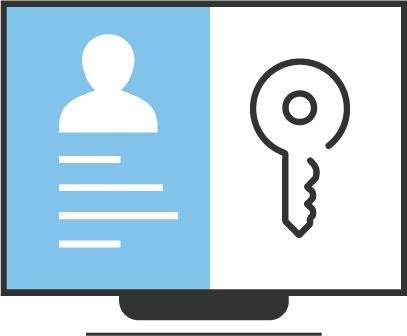 Streamline User Access Management 
Defining and implementing policies for access is essential. Core Provisioning provides the complete context of relationships between users, access rights, resources, and user activity and compliance policies, so that you can efficiently provision users appropriately from the start. Manage access rights to a wide variety of operating systems, mainframes, networks, databases, directories and enterprise applications.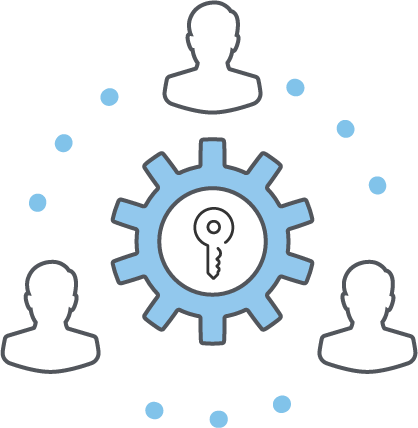 Automate Access Provisioning
The user provisioning lifecycle, from policy definition to granting application access all the way through to end-user termination, is incredibly time consuming, particularly for large organizations. Core Provisioning automates access provisioning, and enables organizations to create base access for new users from an authoritative source, remove user access based on pre-defined direction, and empower manager requests for user access. 
Enforce compliance with internal security policies, industry standards, or government regulations
Automate account provisioning around the user lifecycle
Enhance the user experience across the organization
Simplify and secure business processes
Reduce time and resources required to provision accounts
Save time by automating account creation and access assignment for any type of user
Policy Driven Request and Approval Process
Provisioning Workflows
Extended Provisioning
See Core Provisioning in Action
Learn how Core Provisioning offers an intelligent and efficient solution to automate the creation and management of user accounts and access rights in your organization.