Core Access Assurance Suite
Core Security's integrated IAM solution distributes knowledgeable provisioning, ongoing amenability, and actionable analytics.

REQUEST A DEMO
IAM Software Providing Maximum Visibility of Your Environment

Core Access Assurance Suite is an integrated
identity and access management
(IAM) solution that delivers informed provisioning, continuous compliance, and actionable analytics. This suite is needed to streamline provisioning, automate the governance process, and be able to view advanced intelligence to discover hidden risks.
With this IAM software suite, you can apply predictive analytics to huge volumes of access-related data to reveal the complete context of relationships between user IDs, applications, and environments.

A Holistic IAM Solution

Core Access Assurance Suite bundles four effective and authoritative pieces of IAM software to create balanced end-to-end coverage for every use case.

Efficiently review requests for access, grant approvals, and manage privileges in a user-friendly web portal. Core Access reduces IT overhead by simplifying on-boarding, off-boarding, and role management.
Save time by automating account creation and access assignment for any type of user. From contractors that should only have limited credentials to ad-hoc entitlements, Core Provisioning is fully adaptable and compatible with numerous operating systems, like Linux and IBM I, and assets, like SQL databases and web applications.
Identify and manage access rights for applications, eliminating the need to review spreadsheet after spreadsheet by providing a single straightforward interface. Immediately respond to compliance audit demands to ensure adherence to regulations like SOX, HIPAA, and the GDPR.
Enforce a robust password policy and empower users with usable self-service for streamlined security.
Core Password reduces the burdens of the help desk, freeing staff to work on important initiatives.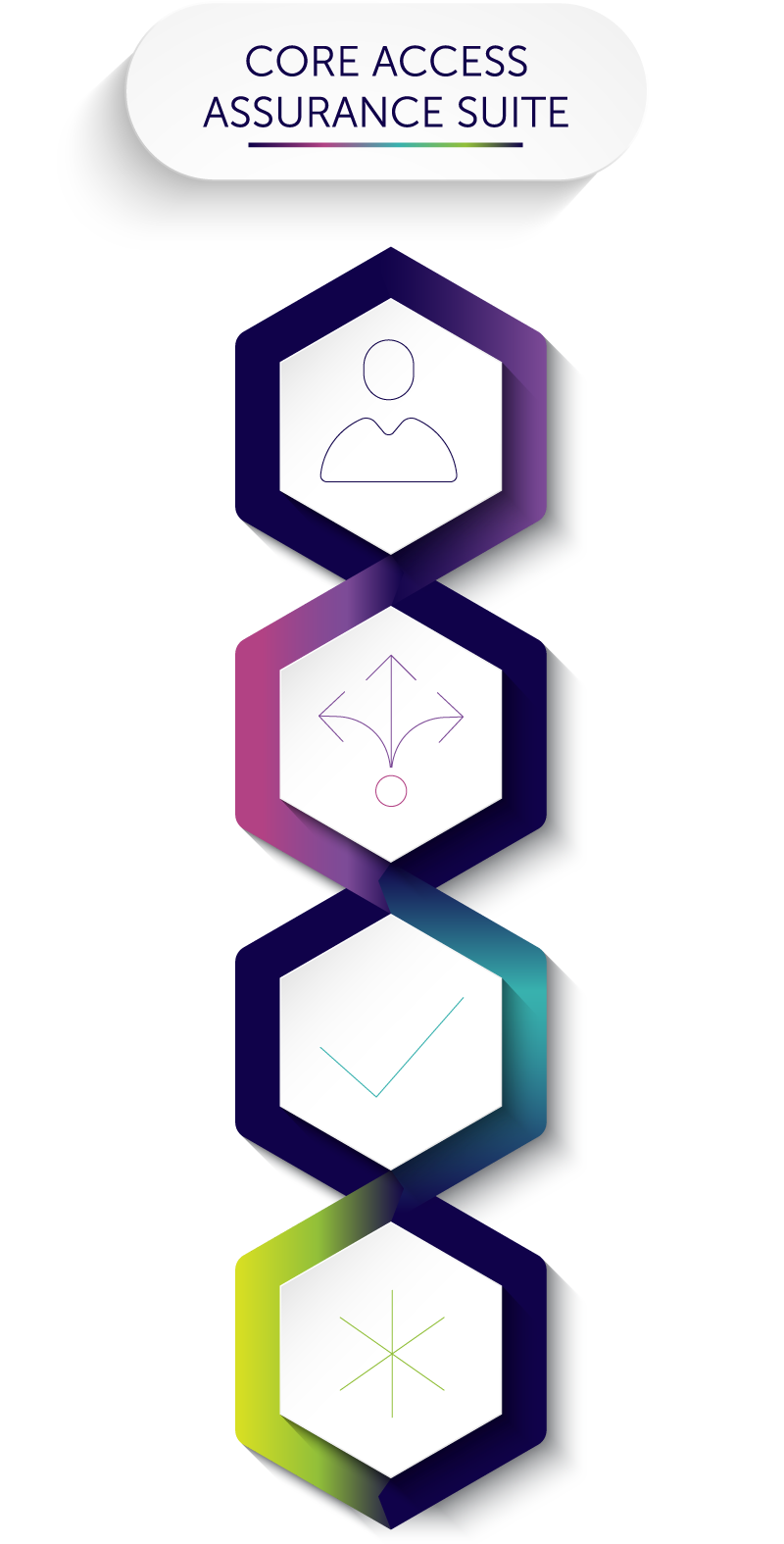 Access a collection of identity governance resources and tools for protecting your organization.
Get the Toolkit

Self-Service Across Enterprise Systems

A rapid deployment policy and modular architecture to get you up and running quickly, without a substantial investment in prerequisite systems.

Protect Sensitive Data
An access request management system designed to simplify the process of creating and managing the requests that govern user access.

Automate Processes for Managing User Accounts
Automation allows you to use fewer resources to manage and maintain the system over time, delivering lower total cost of ownership.

Certify User Access Rights
Effective certification of user access rights and least privileged access enforcement across the enterprise also provides strengthened compliance with corporate security policies, industry standards, and government regulations.
Get Core Access Assurance Suite Now

Find out how to protect your company with the Core Access Assurance Suite of products.
request a QUOTE