Event Manager
Identify security risks in real time with this centralized, flexible Security and Information Event Management (SIEM), built and priced with small to mid-size businesses in mind
Maximize IT Resources with Centralized, Readable Data
Text
Event Manager normalizes and translates data from diverse data streams into a common, understandable format in a single location, enabling simplified monitoring and analysis of the most critical assets.
Image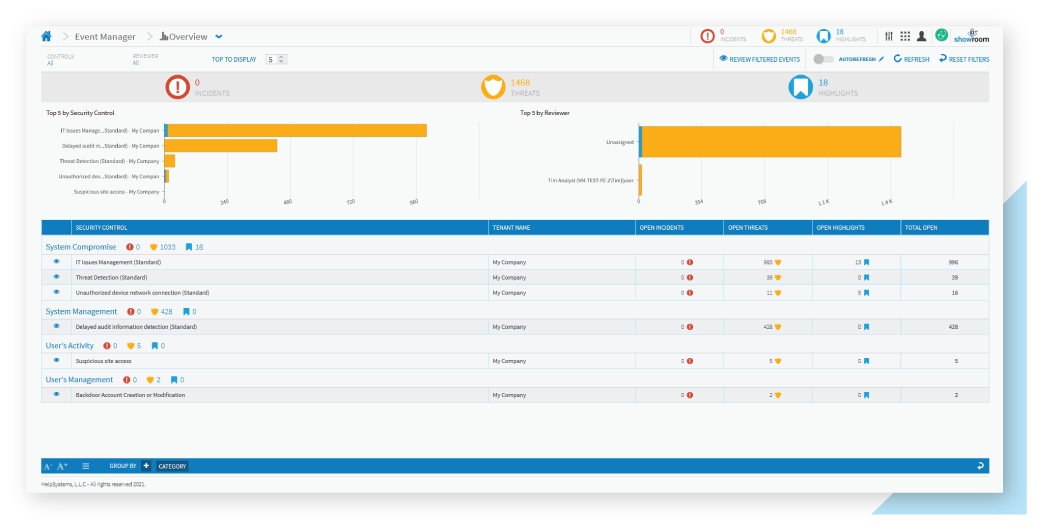 Left Column
Generate Detailed Reports for Compliance Mandates
Review and conduct in-depth analysis of controlled events to help meet security regulations. Extensive audit trails allow you to easily generate reports to demonstrate adherence to security regulations like PCI-DSS, SOC, CMMC, and GDPR.
Middle Column
Reduce Alert Fatigue and Accelerate Response Time
Event Manager prioritizes and adds additional context to potential threats and incidents across your organization, only generating and escalating alerts when needed so staff can quickly determine meaning and efficiently prevent or neutralize risks. Our team of cybersecurity experts will partner with you to get you up and running and regularly fine tune your system to continuously fast track your security.
Right Column
Monitor Your Environment at a Predictable Price
Instead of charging by the amount of data generated, which constantly fluctuates, Event Manager takes a much more straightforward approach. With device-based pricing, you get a precise number that can be relied upon when building a budget.
Image

See Event Manager in Action
CTA Text
Watch a brief demo to learn about all of Event Manger's features and see how you can get critical insights into potential security threats across your organization's networks.
WATCH DEMO
Key Features
Left Column
Image
Centralized monitoring with real-time threat detection
View your entire IT environment in a single personalized console. React to threats as they occur with real-time logging, correlation, and prioritization.
Middle Column
Image
Streamlined incident response
Immediately alert the right security analyst of an event needing further investigation in their preferred platform, including Teams, ServiceNow, Jira, Opsgenie, Slack, or Telegram.
Right Column
Image
Prioritization of serious issues for a rapid response
Ensure critical events get the attention they require using prioritization filters to tailor to your organization's needs, ensuring the right events are escalated.
Left Column
Image
Normalization of disparate data sources
Security events are easy to interpret in a common format. View full event summaries including the type of event that occurred, where it happened, and who initiated it.
Middle Column
Image
Built-in and tailored integrations
Out-of-the-box-templates for easy implementation for standard data sources, plus a tool for converting custom data source for unique or 3rd party tools.
Right Column
Image
Partnering with superior support
Our expert service team is available to provide extensive training upon deployment, further customization, and regular tuning.
Event Manager Product Specifications
Windows Server 2012 or higher
SQL Server 2012 or higher
With out-of-the-box integration templates, it's simple to get started on streamlining your data quickly.
Operating Systems including Windows and Linux
Cloud (Public, Private, Hybrid)
Databases
Web Services
Network Appliances
Software Applications
Your Critical Data
Multi tenancy capabilities are ideal for those looking to add SIEM segmentation to their offerings.
Rapid threat detection and response for substantial, complex networks with high volumes of security events to manage
Ample flexibility to tailor each instance as needed
Remains compliant with regulations and industry best practices
Integrations for Meaningful Insight
Over 150 pre-configured integration templates
+ a streamlined tool for converting custom data sources
Image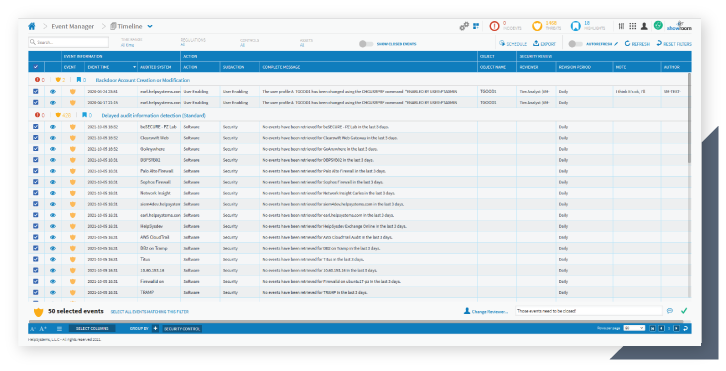 Text
A SIEM is only as good as the data streams it can assess. While standard datasources are critical to monitor, each organization brings unique sources to the table that also need monitoring, like a homegrown database or third-party applications. 
Event Manager provides a holistic view of your entire environment and streamlines your environment, reducing the number of consoles your security team has to look at. Event Manager not only provides a wide selection of out-of-the-box-templates for easy implementation for standard datasources, it leaves no device behind, providing a tool for converting custom data sources so they are also fully integrated. 
Compliance with Event Manager
Almost every organization is required to adhere to some industry regulation, and regular audits require them to demonstrate they have the right systems and processes to ensure customer data is securely handled at all times.
With Event Manager's monitoring and reporting capabilities, organizations can be confident in addressing critical vulnerabilities and easily managing compliance audits, including Cybersecurity Maturity Model Certification (CMMC), Payment Card Industry Data Security Standard (PCI DSS), SOC 2, General Data Protection Regulation (GDPR), and Sarbanes-Oxley (SOX).
Take Your Next Step
Left Column
Image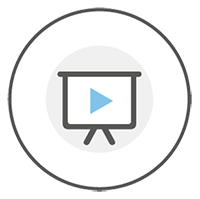 See It in Action
Get a full overview in this 30 minute demo.
Middle Column
Image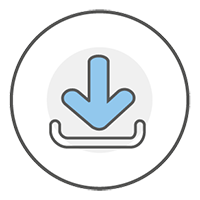 Test it Out
Monitor all of your devices free for 30 days.
Right Column
Image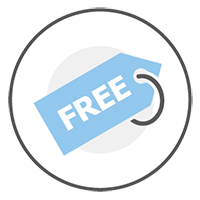 Get Started
Use all of the features for a limited number of devices.