Free SIEM Software
Download Event Manager's free security information event monitoring software
Separate the critical events from the noise with security information and event management (SIEM) software.
The free version of Event Manager is security software designed for SMBs to protect their data and obtain security insights with their environments. It offers the same full features of the enterprise edition for a limited number of devices.
Simply fill out the form to start enjoying:
Streamlined incident response
Real-time threat detection
Out of the box integrations
Detailed event descriptions
Upon completing the form with valid contact details, you will receive an email including download files and helpful resources to help you start monitoring your environment.
Paragraph Media
Image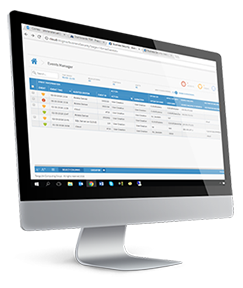 Text
Get security information you need when you need it
Every organization can protect its most critical data with rapid threat detection and escalation. Out-of-the-box security with Event Manager freeware makes it easy to manage the entire threat lifecycle.
Though just as likely to suffer a breach, small and medium sized organizations are often overlooked by most SIEM tools. Our free SIEM software provides a solution that is cost effective, yet offers the reliability of an enterprise solution, making it ideal for small and growing businesses.