Visual Identity Suite Trial
An intelligent, visual-first approach to role creation and access certification
See What Access Looks Like Using an Intelligent, Visual-First Approach
Try out the Visual Identity Suite today with a free 14-day trial. Get up and running quickly to experience just how easy it is to intelligently mitigate identity-related access risks and make informed decisions about who has access to what in your organization.
You'll be able to see common user entitlements using your own data across your most widely-used enterprise applications, including Microsoft Azure Active Directory, Amazon AWS, and Okta. Get started with one of your systems today.
Here's how it works:
Fill out the form.
Once you complete the form with your valid business contact information, you will be contacted by one of our identity experts to better understand your environment and answer any questions.

Download the data collection tool.
You will receive an email with a link to download our proprietary data collection tool that interacts with your enterprise applications along with a step-by-step guide for how to get your Visual Identity Suite trial started.

Begin your 14-day trial!
You'll have access to the Visual Identity Suite for 14 days to see how easy it is to visualize what access looks like in your business. Import entitlement data from your most used applications like Azure Active Directory, AWS, or Okta, and then use it directly in Core Role Designer or in Core Certify.
Take the First Step in Mitigating Identity-Related Access Risks
Image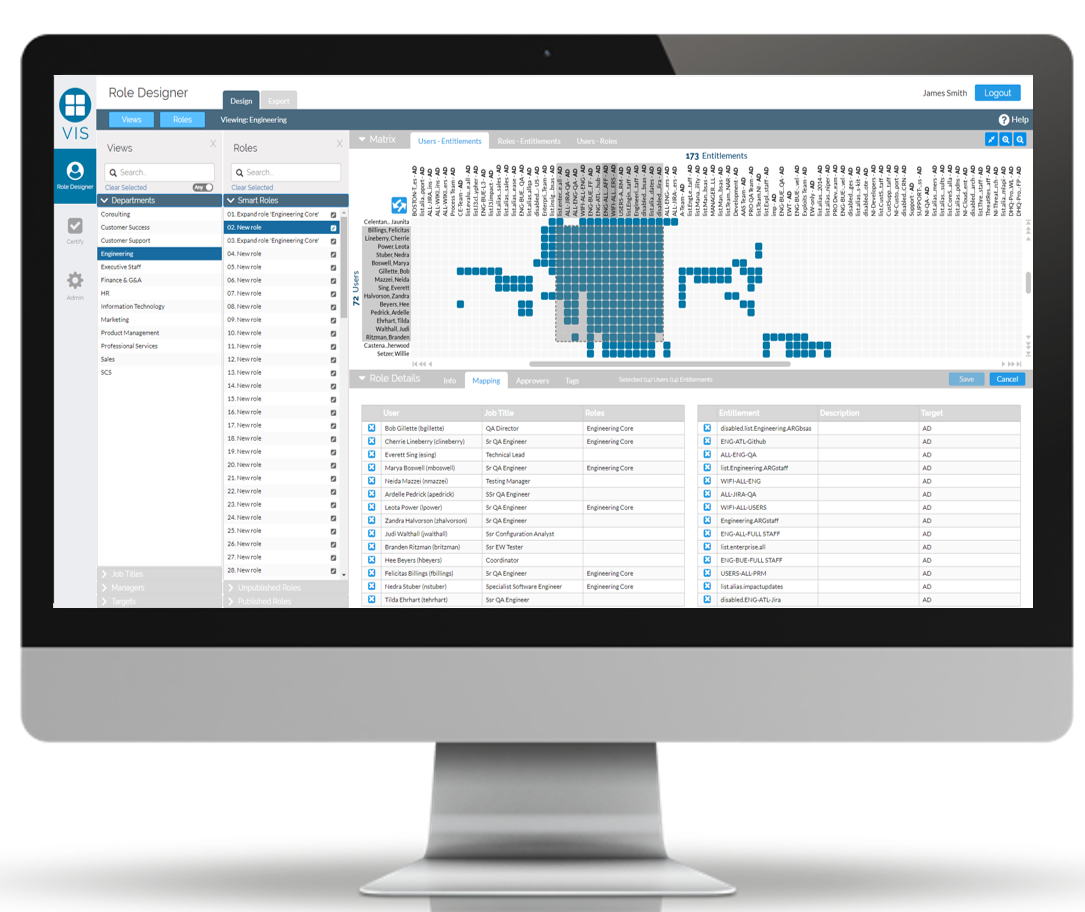 The Core Security Visual Identity Suite is a cloud-delivered identity governance and administration solution that enables organizations to visualize what access looks like in their business. The Visual Identity Suite provides intelligent role-based access controls and streamlines access certification through two modules, Core Role Designer and Core Certify, enabling organizations to:
Leverage a leading-edge user interface to group like-access privileges together for quicker and error-free role creation

Go from an extremely manual, error-prone, and list-based process to a more strategic, effective, and strategic role-based access approach

Increase access review accuracy to meet auditor demands without engaging numerous resources from your organization