Retail Cybersecurity
Go beyond PCI compliance with retail network security solutions that address cyber threats head on
Get Ahead of Threats with Retail Cybersecurity
Paragraph Media
Image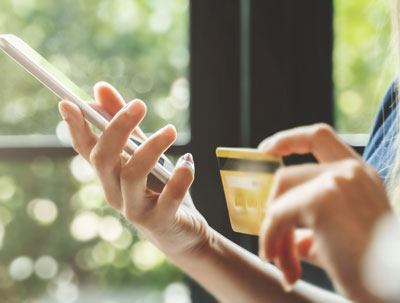 Text
While data breaches in the retail industry happen less regularly than those in financial services or government, when they do occur, they are often highly publicized and have significant costs associated with them. Typically, a retail data breach occurs when sensitive data or transaction information is stolen. This leads to considerable consumer distrust and reputational damage. Depending on the data that was exposed, retail organizations may be required to comply with breach notification laws—an expensive and time-consuming project that further hurts a retailer's reputation.
Whether the retail company is a household name or a trusted brand in a niche market, customers should feel confident that every retail organization is doing all they can to protect sensitive data. The last thing companies in the retail sector want is for customers to believe they have reckless security standards. Yet with the volume of transactions they process, as well as the number of servers, devices, and endpoints retailers manage, it can be overwhelming to try and deter, detect, or remediate cyberattacks. That's why Core Security offers solutions specifically tailored for the retail industry that offer true visibility into retail network security, potential vulnerabilities, and access risks—so organizations can stay ahead of cyber threats and focus on delivering a great customer experience.
Ensure PCI Compliance for Enhanced Retail Network Security
Text
More important than the sheer volume of data that retail organizations process is the value of the data they manage. Securing sensitive information is the focus of the Payment Card Industry Data Security Standard (PCI-DSS) and Payment Application Data Security Standard (PA-DSS), and should be essential elements of any retail network security strategy. Attaining and adhering to PCI compliance requires retailers demonstrate they have the right systems and processes to ensure customer data is securely handled at all times. The importance of PCI compliance has become a strategic imperative for retailers and requires that organizations in the retail sector annually validate compliance by passing a vulnerability scan. Because IT infrastructure in retail is dynamic, retail organizations must ensure new processes, devices, software, and employees stay current for complying to these mandates. Yet these increasing demands often cause strain on retail security teams to stay ahead of cyberattacks and also meet mandates for ongoing PCI compliance.
Leading-Edge Retail Cybersecurity Solutions
Text
Modern retail organizations today require sophisticated retail cybersecurity solutions that address the increasing requirements of keeping customer data secure, mitigating cyberattacks to support retail network security, and fully adhering to PCI compliance requirements. With retail cybersecurity solutions from Core Security, organizations in the retail sector can be confident in addressing their most critical vulnerabilities and access risks and easily managing compliance audits.