See Your Own Data with Smart Roles
Get a custom view of your own data with new Smart Roles. Learn how to simplify the role creation process with an intelligent, collaborative experience. 
Fill out the form to set up a free consultation and we'll show you just how easy it is.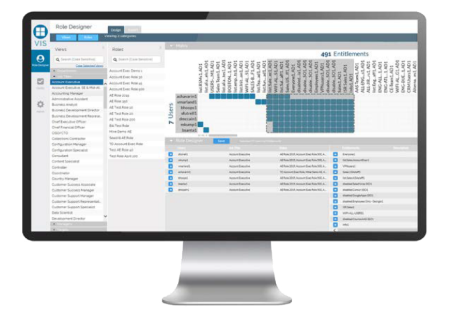 We would love to show you how to create a smarter, simpler way for building intelligent, prioritized roles for your business. After all, seeing is believing. 
A Better, Faster Way for Creating Roles in Your Business
With new Smart Roles from Core Role Designer, part of the Visual Identity Suite, you get automatically generated and prioritized lists of intelligently proposed roles, specifically tailored to your needs.
It's a whole new way to enforce least privilege access and adopt a role-based approach for your identity governance programs. Roles so easy, so fast, and so accurate, you'll never go back to the old way again.
Start Building Your Roles in a Smart, Simple Way
Intelligent Process

Simplify the role creation process with an intelligence-driven, interactive experience.
Customized Roles

Get an optimal set of roles specifically customized to mitigate risks in your organization.
Increased Efficiencies

Significantly reduce the time it takes to define new roles for least privilege access.