Get Immediate Visibility Into Hidden Access Risks
Quickly Identify and Evaluate Access Risks Across Your Business-Critical Systems  
During the midst of an uncertain time, it is more important than ever to understand where your greatest security risks exist. Fill out the form to reveal hidden access risks in your organization and arm yourself with actionable insights for your business.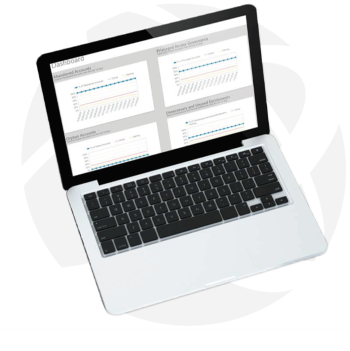 With Access Risk Quick Scan, you can: 
Discover inappropriate access risks prior to internal audits
Diagnose access risks instantly, and gain actionable information and insights
Establish a baseline for remediation specific to your company's most critical access risks
Text
---
How Access Quick Scan Works
The Core Access Insight discovery tool will automatically scan your Active Directory structure. No software required.
Following the scan, the scan results are imported into the Core Access Insight solution using a virtual image that Core Security provides to highlight areas of access risk.
The entire process will take less than one day. Following the demonstration, all data are destroyed.
Text
---
What Is Hidden Access?
No matter how mature your organization is in its identity governance approach, there's one thing you may be overlooking that poses a huge risk to your business. Hidden access is considered an unknown or unidentified level of authorization or privilege given to users for internal networks, systems, or applications. Core Security provides the Access Risk Quick Scan, a consulting offering that leverages our award-winning Core Access Insight solution to diagnose access risk. Access Risk Quick Scan arms you with actionable information and insights, providing immediate visibility into risks, including:
Orphaned Accounts

Accounts not associated with a valid business owner that do not have proper oversight and governance.
Abandoned Accounts

Accounts that have been inactive for a specific time period that exceed policy.
Privileged Accounts

Accounts with increased levels of permission that provide elevated access to critical networks, systems, applications, or transactions.
Unnecessary Entitlements

Entitlements that have been utilized in the past, but are no longer being used or monitored, posing a hidden risk.
Text
Request your free scan today to learn how you can mitigate hidden access risks in your business.