BH blog.png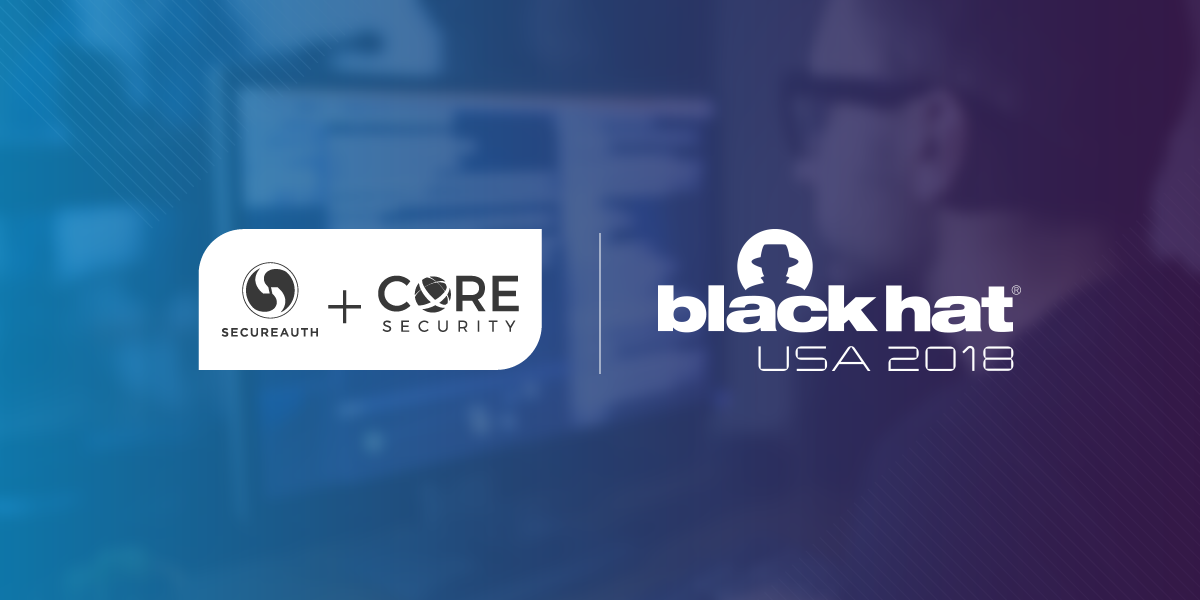 BY: SecureAuth + Core Security
Another year, another Black Hat Conference! This year, we're excited to represent as one company: SecureAuth + Core Security. Our newly combined company is the first to truly enable Identity and Security together to leverage one another in powerful new ways. We'll be discussing the idea of Identity Security Automation throughout Black Hat, and here's where you can find us and learn more:
Hear us Speak

Session 1: Wednesday, Aug 8 at 4:45 pm (20min)

Speaker: Bobby Kuzma, Director of Impact Community Engagement at SecureAuth + Core Security
Topic: Effective Identity Security Testing with Minimum Stress
Location: Innovation Zone

Session 2: Thursday, Aug 9 at 10:25 pm (20min)

Speaker:  Bruce Jackson, President and Managing Director, Air Informatics LLC
Topic: Cyber Security for e-Enabled Aviation and Critical Infrastructure – The Aircraft, Airlines, and Airports
Location: Innovation Zone 
Come Chill in our Impact Lounge


On Wednesday and Thursday, we invite you to join us our Impact Lounge. The lounge features a comfortable place to relax and unwind while being stocked with food and beverages throughout both days. If you want a deeper dive on any of our products, simply email events@secureauth.com and we'll get you set up with the right person on-site.

Location: Banyan B (3rd floor of the conference center at Mandalay Bay)
Date/Time: Wednesday 8/8 and Thursday 8/9 from 8am-6pm

Pentesters unite! Our Core Impact tool will be the main feature of the Impact Lounge. Backed by 15+ years of leading-edge security research and commercial-grade development, Core Impact allows you to evaluate your security posture using the same techniques employed by today's cyber-criminals. Ready to learn more? Schedule some time with us in the lounge by emailing events@secureauth.com
Get Excited Pre-Event at our Day Zero Lounge:

SecureAuth + Core Security is the exclusive sponsor of the Day Zero lounge. The Day Zero lounge features an afternoon designed for attendees seeking a well-rounded synopsis of Black Hat USA and an understanding of the tools and resources available to make the most of the event. Stay until the end and have your chance at winning a $1,000 VISA gift card on us!

Location: Black Hat Boulevard
Date/Time: Tuesday, 8/7 from 4pm-6pm​​
For any additional details on our whereabouts during BH, email events@secureauth.com
We look forward to seeing you in Las Vegas!