Get Started with Complimentary Role Design
Doing more with less is an essential part of keeping up with today's market challenges. So we are offering an easy way to get started with role design at no cost to your organization. 
Fill out the form to set up a free consultation and we'll show you just how easy it is.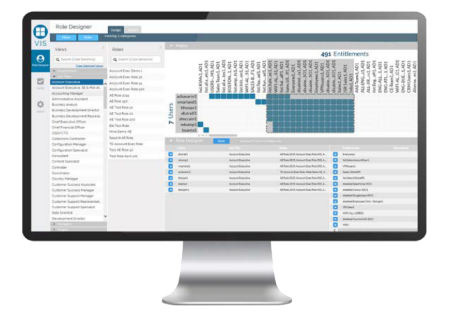 We would love to show you how to create a smarter, simpler way for building intelligent, prioritized roles for your business. Because seeing is believing. 
A Better, Faster Way for Creating Roles in Your Business
Leveraging a strategic, role-based access policy improves and enhances the way organizations approach identity governance. Think of a role as a collection of access privileges typically defined around a job title or job function. Using roles, organizations have solid, predefined, and pre-approved access policies in place, and know specifically which access privileges each person needs.
Enable your organization to quickly see common user entitlements and rapidly identify outliers. With the ability to actually see role design, observational studies have shown that accuracy is improved twice as much and time spent reviewing is reduced by 50 percent. This is because the process is quick and user friendly, so it's easy to see what people actually have access to and what access may be an outlier.
With Smart Roles from Core Role Designer, you get automatically generated and prioritized lists of intelligently proposed roles, specifically tailored to your needs. It's a whole new way to enforce least privilege access and adopt a role-based approach for your identity governance programs. Roles so easy, so fast, and so accurate, you'll never go back to the old way again.
Benefits of a Role-Based Approach
Intelligent Process
Customized Roles
Increased Efficiencies