Powertech Antivirus Trial
Experience Multi-Platform Malware Protection for 30 Days
Today's viruses, malware, and ransomware increasingly target mission-critical servers. Detect and neutralize threats to your Linux, AIX, and IBM i servers with a free trial of Powertech Antivirus. 
Your free trial will include: 
30 days of free virus protection 
Unlimited virus scanning 
Live support from experienced experts 
Complete the form to request your free trial today.
How It Works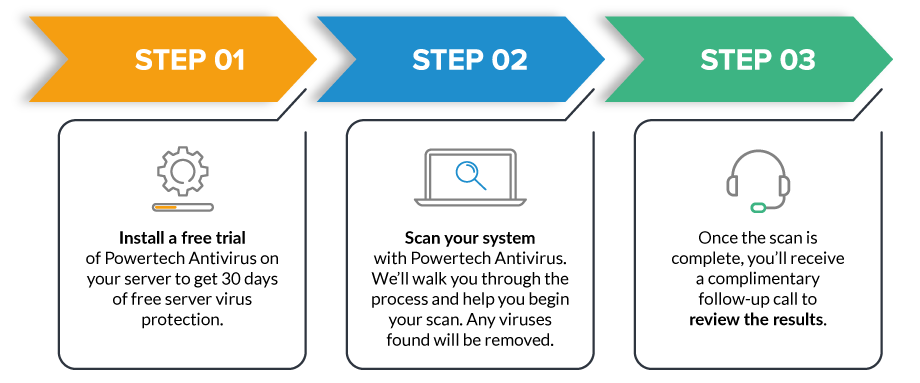 What Do I Get with Powertech Antivirus?
Text
Powertech Antivirus is a powerful enterprise solution with native file system scanning designed to protect your Linux, AIX, and IBM i servers against viruses, worms, and other malware threats.
Other key features include:
Intuitive dashboards that provide maximum visibility into the status of your environment's endpoints
On-demand or real-time scanning options, which allow you to tailor your scanning to your organization's needs
Automatic updating, which keeps virus definitions up to date for protection against the latest threats
Behavior based scanning, which can identify the signs of malware that may not yet be widely known or identified
See these features--and more--in action throughout your 30 free trial.