Devices with Certainty
How to Identify Compromised

Download the guide to find out
What Can Intelligent IAM
Do for You?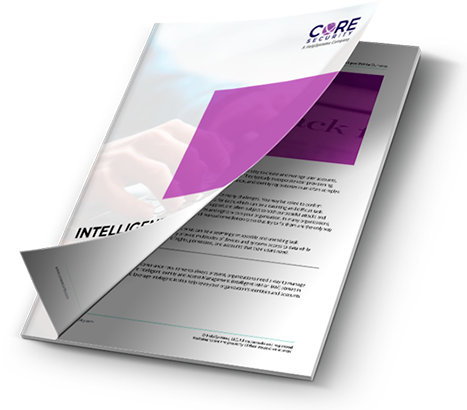 to role creation and certification.
Visual Identity Suite
Gain a better understanding of user roles
and entitlements with a visual-first approach

Download the eBook
Penetration Testing,
Simplified

Define access policies and reduce identity-related risk.
Manage risk, intelligently.
Test your security posture for vulnerabilities.
We provide complete solutions
Over 1 million cyber-attacks happen every day. Core Security's analytics-driven approach to security and remediation enables customers to manage access and identify vulnerabilities to minimize risks and maintain continuous compliance.
By sharing intelligence across various security disciplines, customers can automate manual processes using consistent data, prioritization methods, and reporting, to cut remediation time, reduce risk, and ultimately secure critical assets from both the user access and infrastructure vulnerability perspective.
Core Security enables enterprises to take a more comprehensive and predictive approach to safeguarding critical data and assets.

Identity & Access Management Solutions
Explore the solutions that are designed to improve transparency, detect inappropriate access, empower you to resolve issues quickly - all while increasing security and making compliance a breeze.
browse iam solutions
Penetration Testing Solutions
Discover the benefits of pen testing, how often you should conduct it, which methodology is best for your organization, and how to get started.
Explore penetration testing
Reduce IT Cost
Through automated recertification and provisioning processes you can significantly reduce overhead costs and prioritize risks to remediate substantial threats, saving you from a costly breach.
Reduce Threat Surface
A single view of all of your accounts, users, and their access gives you total insight and control over your network. By prioritizing and testing for risks, you can eliminate substantial vulnerabilities and quickly reduce the impact of a potential threat.
Improve Compliance
Instant insight, context, and actionable intelligence provides a comprehensive view of your security posture. Monitor, analyze, and troubleshoot in real time to manage risk, maintain compliance, and meet regulatory requirements.